Banks Mill Feeds is strictly dedicated to the manufacture of the highest quality horse feeds. Banks Mill offers a full line of products to meet the needs of every horse during various life stages, from newborn foal to senior horse. Over the years, Banks Mill has become earned a reputation with horse owners across the Southeastern United States.
Signature Feeds
Formerly known as the Elite Series. ("Prime" is the new Senior Elite) Our Signature Series feeds have been upgraded to 12% protein. All feeds have an improved balance of Amino Acids, Natural source Vitamin E. Organically sourced: Iron, Manganese, Zinc, Copper, and Selenium, and an improved fortification of chelated trace minerals. All vitamins & minerals have been formulated for better bio-availability and have been balanced to work correctly with each other in maintaining a healthy horse.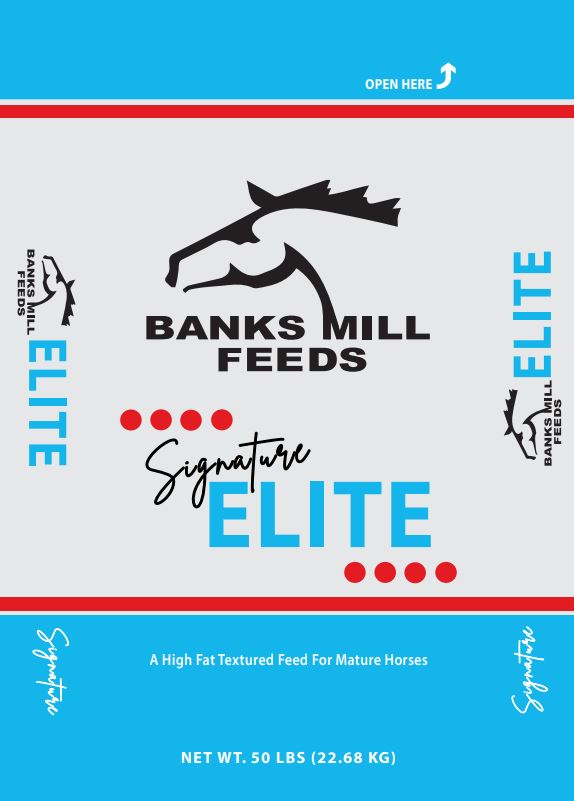 Elite
A beet pulp based feed for mature horses in work. Elite is fully fortified textured feed that combines high fat, high fiber ingredients with probiotics.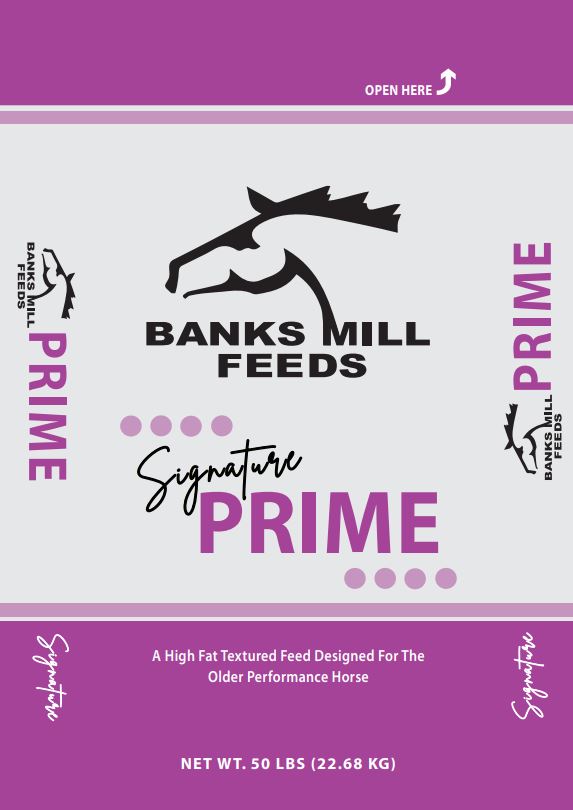 Prime
Sr. Elite with a new name. Prime is beet pulp based, no corn and high fat. The perfect texturized feed for horses in the Prime of their life, seniors with good teeth.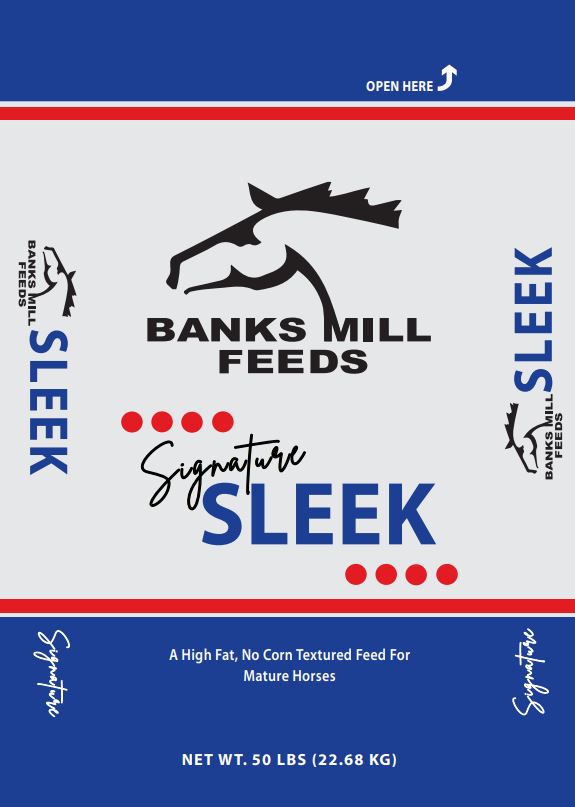 Sleek
Fully fortified, beet pulp based, high fat feed that combines multiple fat sources: flax, rice bran & oil combined with yeast, probiotics, Organic Selenium & Natural Vitamin E.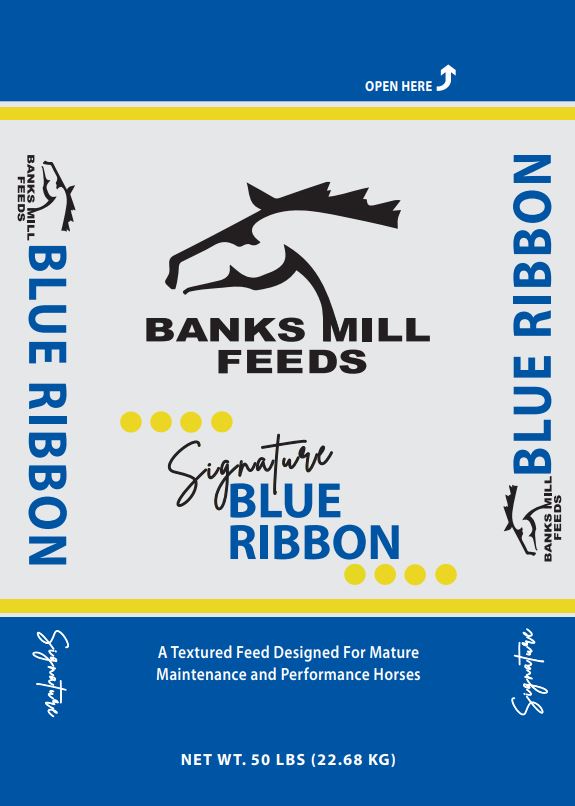 Blue ribbon
Blue Ribbon is a 12% fully fortified all grain sweet feed with added fat, Organic Selenium & Natural Vitamin E. Meets the nutritional needs of the mature horse and the horse in work.
Legacy Feeds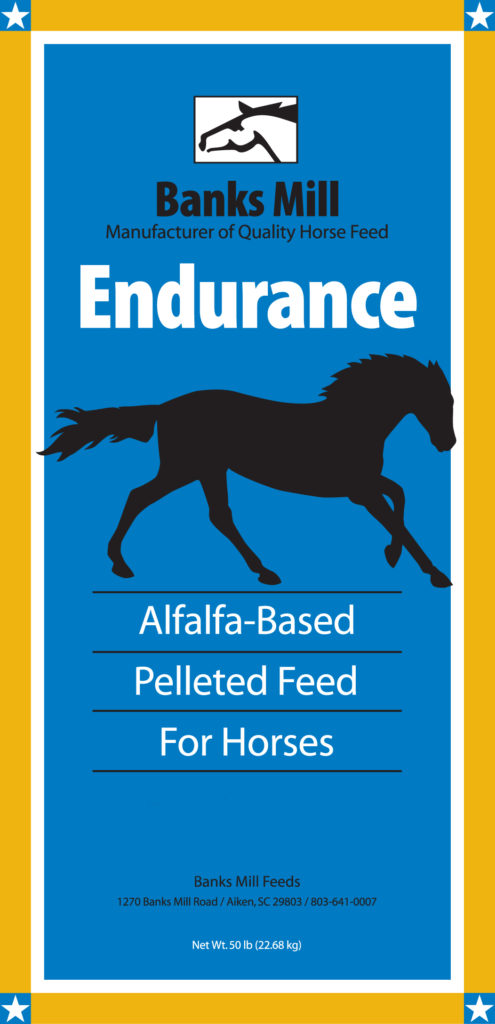 ENDURANCE 10
Endurance 10% with no corn is a multi-purpose, pelleted feed formulated to meet the nutritional requirements of the mature horse or pony.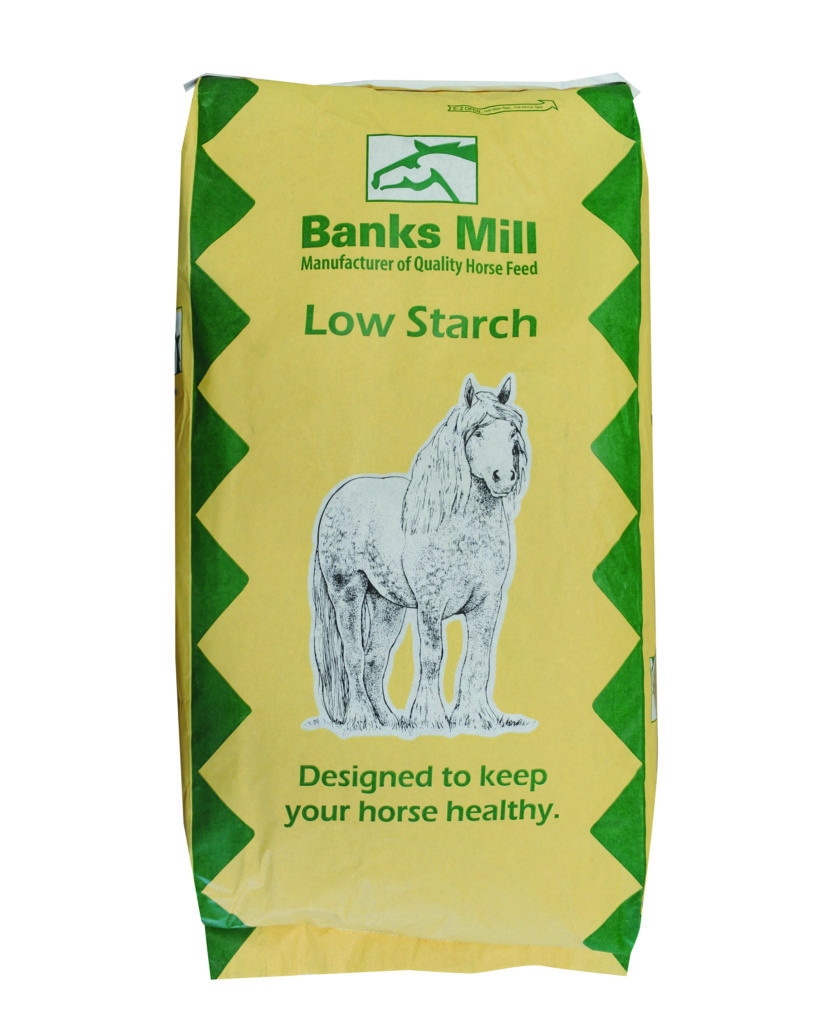 Low Starch
Superior nutrition for horses at risk of digestive upsets and all sugar related conditions. This feed is formulated with no corn and no whole grains.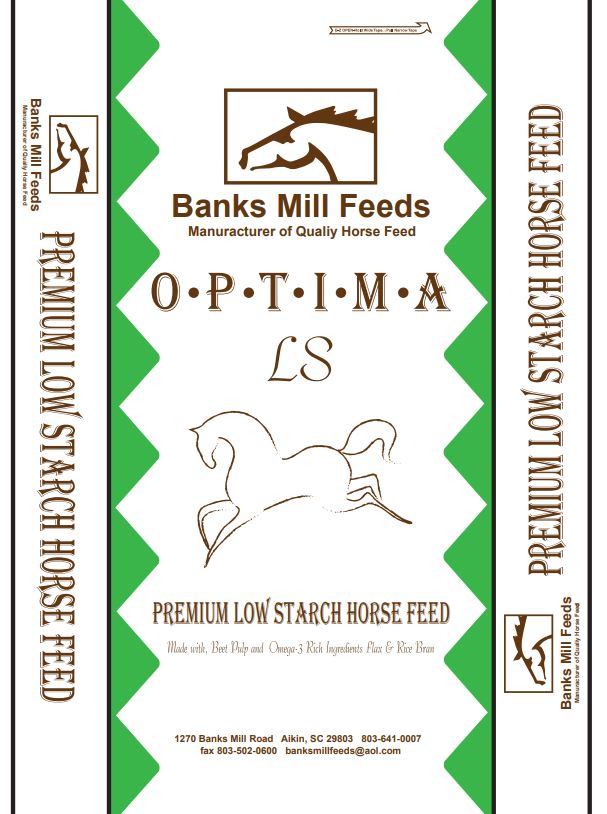 Optima
Optima-LS is a premium low starch pelleted feed made with highly digestible, Omega-3 rich ingredients like flax and rice bran.
Pro Series Feeds
Pro Series Feeds are ultra-premium containing the latest technologies and incorporating the latest in equine nutritional research. Our feeds are formulated by our partners at Performance Horse Nutrition: Dr. Duren & Dr. Cubitt. Pro Series Feeds all contain: CalSea, a fast acting marine based Calcium, to buffer stomach acid and aid in prevention & relief of gastric ulcers. Organic Chromium to aid in metabolism of blood glucose, and stress management. Organically Sourced Copper, Zinc, Selenium, Manganese, and Natural Source Vitamin E. These organic, natural sources and chelated minerals along with vitamins are balanced to be more bio-available to the horse & work in the best possible harmony with the horse & each other.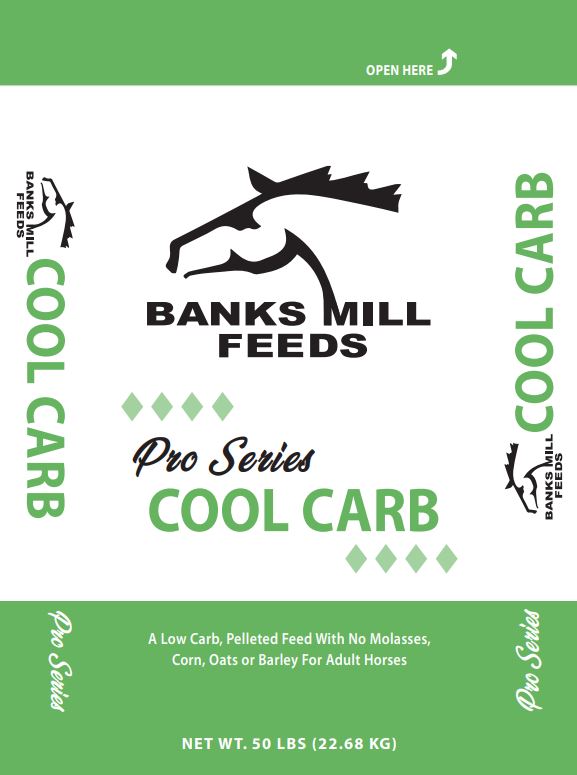 Cool Carb
A true low carb pelleted feed, specially formulated for horses prone to gastric upset, sugar sensitivities & insulin resistance issues.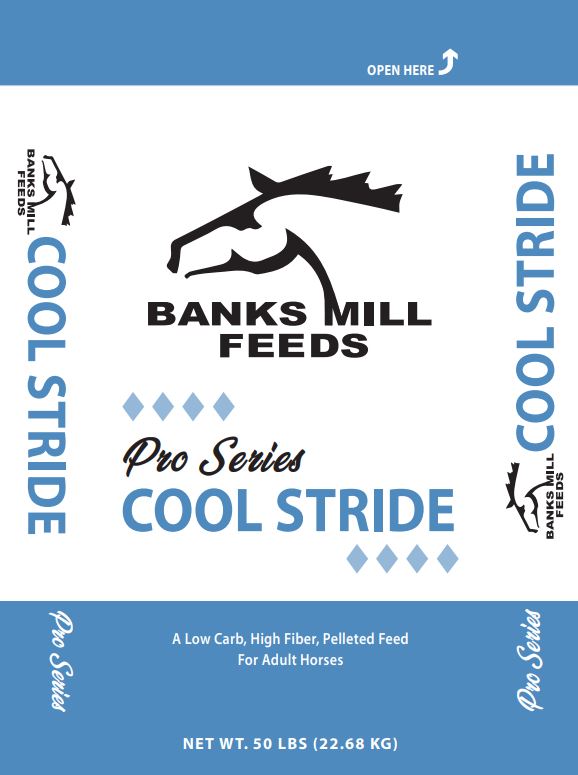 Cool Stride
A highly fortified, low NSC textured feed designed to be fed at a lower feeding rate.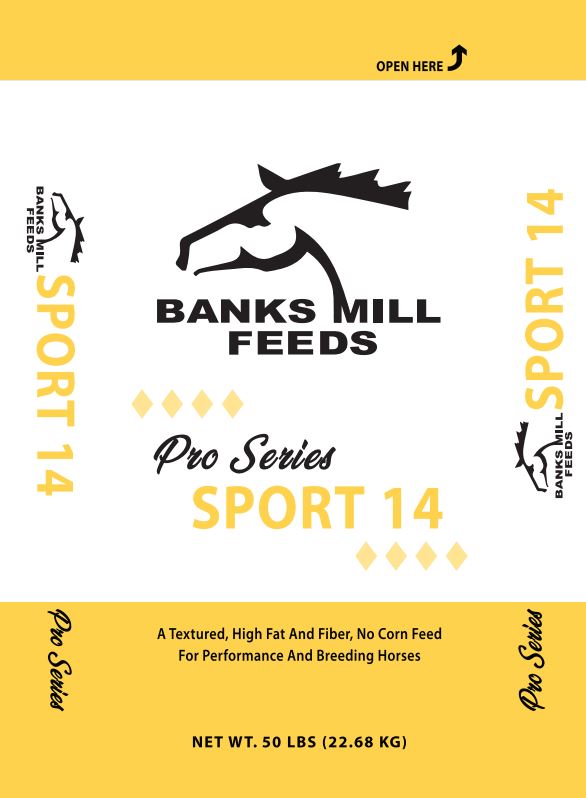 Sport 14
A high fat, high protein feed designed specifically for top performance and breeding horses.
Breeding
Formulated for mares in gestation, lactation and growing youngsters. Packed with protein and full of the balanced vitamins and minerals.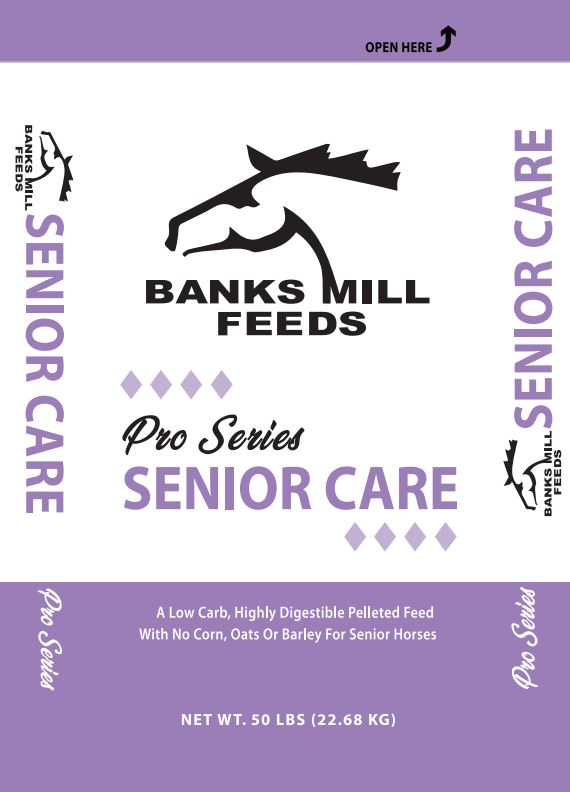 Senior Care
Designed to be easy to chew, makes a great mash, lower fortification to be fed at higher rates to replace fiber lost from forage for horses who can no longer chew.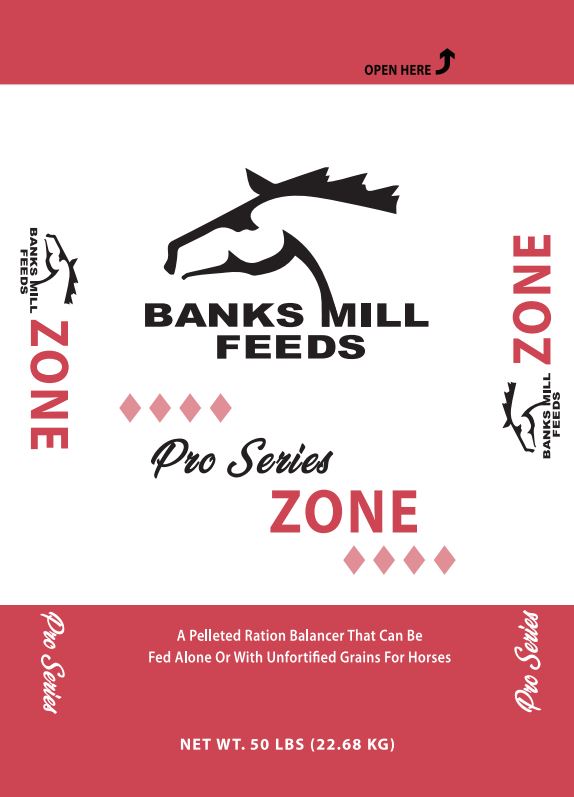 Zone
A protein, vitamin, and mineral nutritional ration balancer for horses. Zone pellets are designed for all classes of horses.
Other Products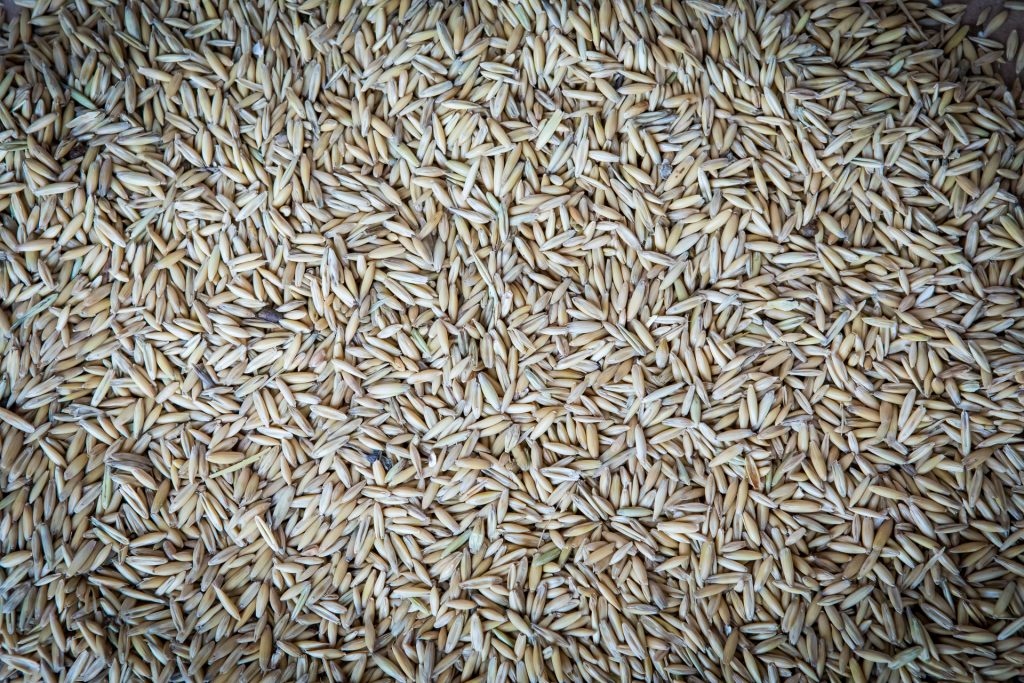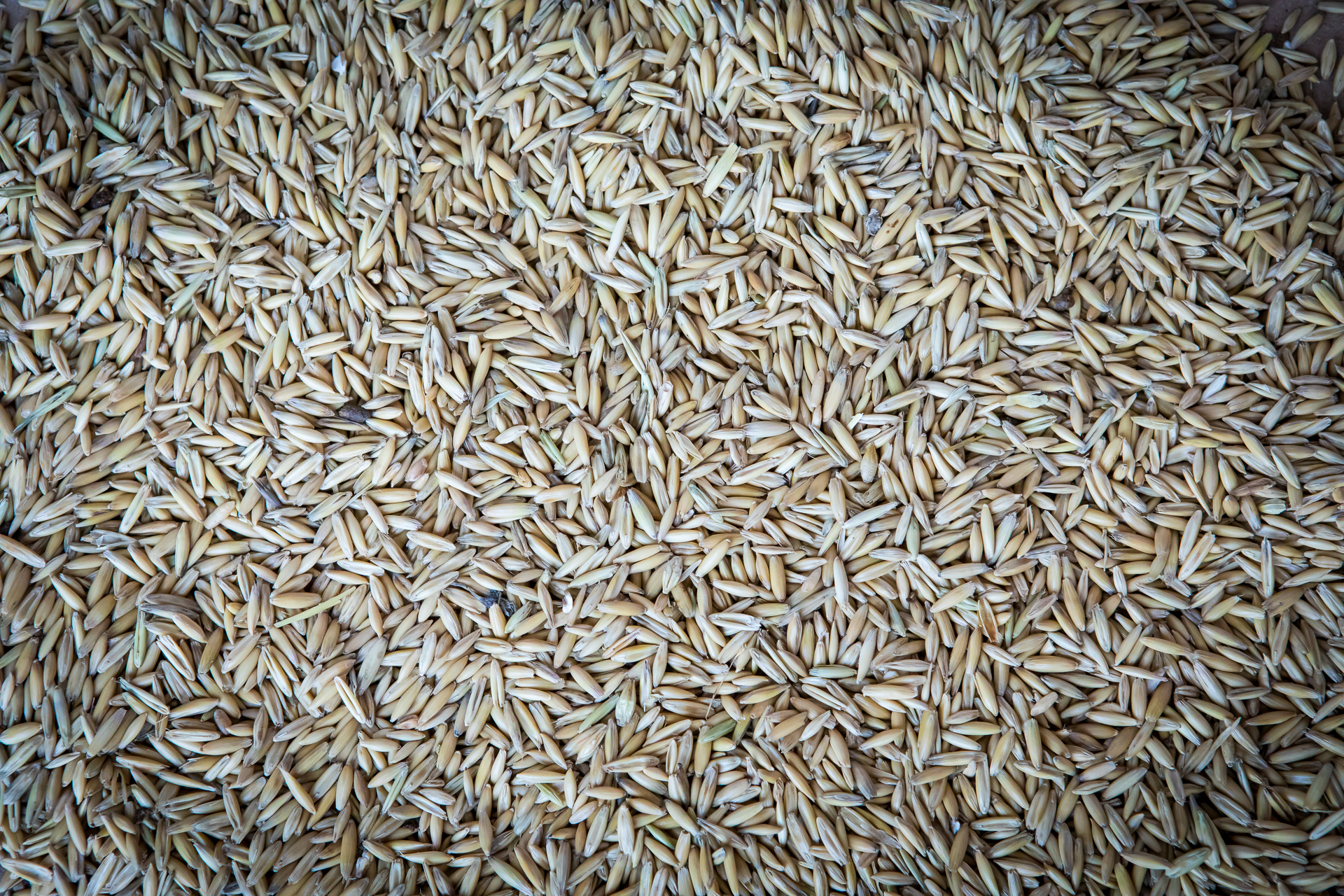 Whole Oats
Cleaned whole oats suitable for all classes of horses.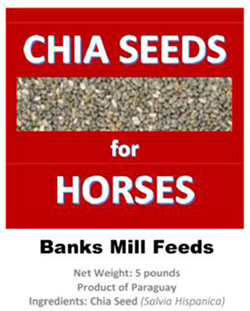 Chia Seeds
Supplement for all classes in horses that supports a healthy coat and reduces inflammation, among other benefits.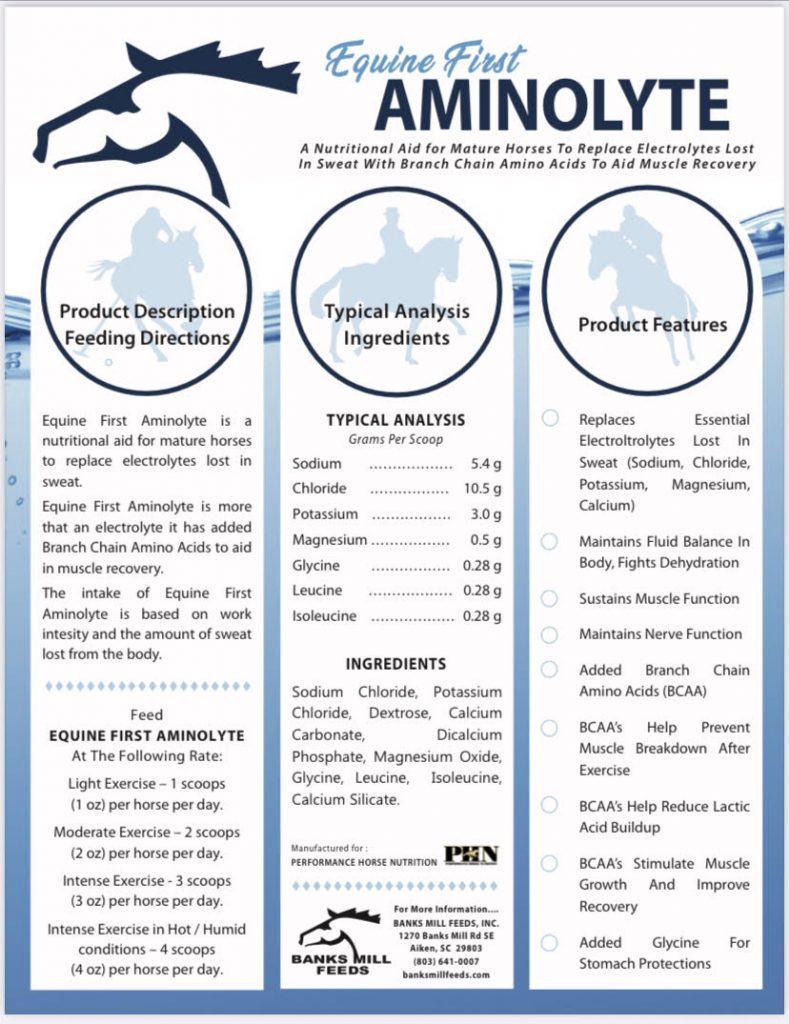 equine First Aminolyte
Nutritional aid for mature horses to replace electrolytes lost in sweat, with Branch Chain Amino Acids to aid muscle recovery.
New Products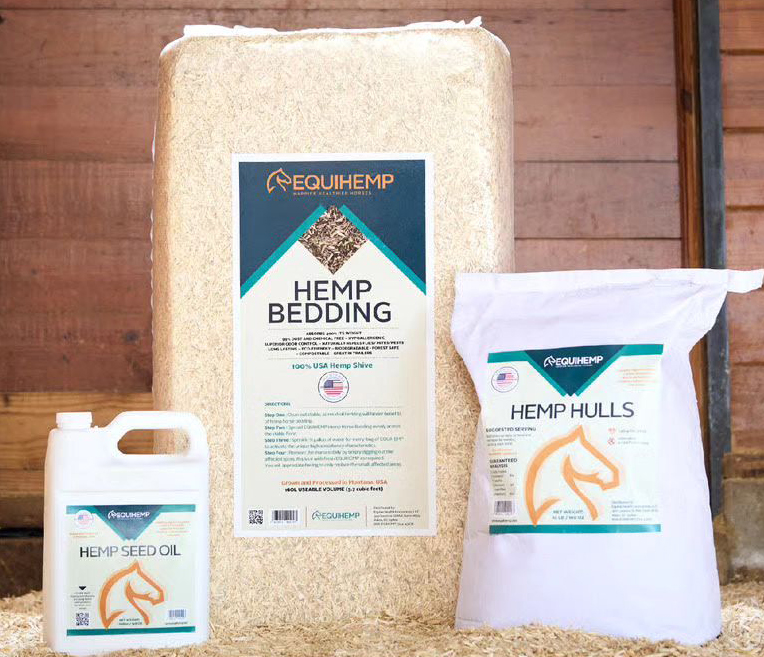 EQUIHEMP
EQUIHEMP Hemp Seed Oil 1 Gal
EQUIHEMP Hemp Seed Oil 5 Gal
EQUIHEMP Hemp Hulls 10lb Bag
EQUIHEMP Hemp Hulls 25lb Bag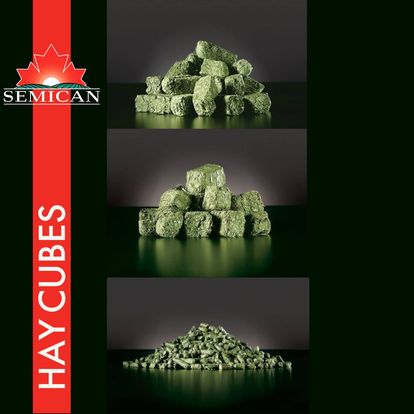 Alfalfa Cubes 50lb
Mini Alfalfa Cubes 50lb
Alfalfa Pellets 50lb
Timothy / Alfalfa Cubes 50lb
Timothy Pellets 50lb